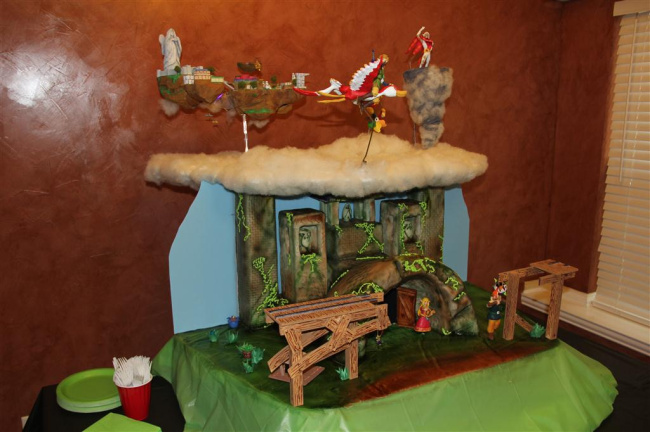 Some Skyward Sword fans were obviously bored and decided to make this cake and the best part, it moves. Yes, you did read that correctly, they designed the cake with moving parts! Along with some appearances from various characters, there is also mini versions of Skyloft, the Sealed Grounds and Faron woods.
Below is a video of the cake and its moving parts along with some of the construction that went into making this behemoth.
Surely, this must be the best cake to ever be created? Hopefully it tastes as good as it looks.
[via nintendolife.com]